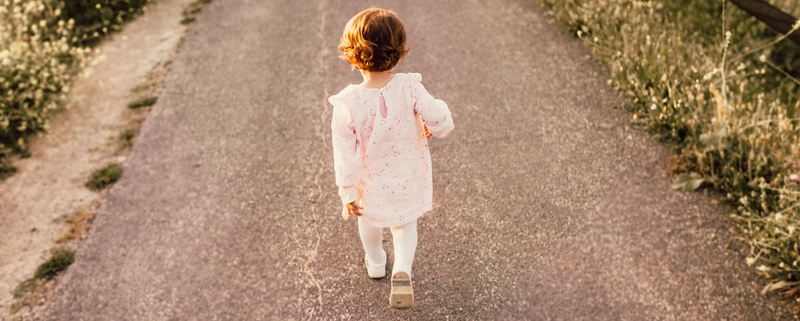 Things We Don't Talk About: Child Abuse
Content note: This post contains mention of childhood abuse and trauma. Please exercise discretion if this is something that may be triggering or upsetting.
Following on the heels of the previous post about Things We Don't Talk About: Miscarriage and Stillbirth, I thought I'd exercise my role as "Namer of the Elephant in the Room" and talk about child abuse—specifically, childhood sexual abuse. From 2009-2013, national Child Protective Services agencies substantiated (or found strong evidence to indicate) that 63,000 children a year were victims of sexual abuse. A majority of child victims are 12-17. Of victims under the age of 18: 34% of victims of sexual assault and rape are under age 12, and 66% of victims of sexual assault and rape are age 12-17. The majority (9 out of 10) of these assaults happen to girls. Our own Kentuckiana community has seen several serial abusers in the news recently, with perpetrators who gained access to victims through schools, childcare organizations, and scouting community activities. The overwhelming response on all of these cases where children were abused has been "Where was her mother?"
The idea that sexual abuse is perpetrated by a stranger is simply false. Not only is it untrue, it's also dangerous, because it shifts the focus from helping children be heard and feel safe to teaching children that there is nothing they can do to keep themselves safe from strangers. The vast majority of perpetrators of sexual violence against children are known adults who were trusted by the child's parent(s). RAINN estimates that up to 93 percent of victims under the age of 18 know their abuser.
Make no mistake: the responsibility for child sexual abuse rests solely with the perpetrator. Child sexual abuse isn't a symptom of "bad parents," or being negligent or not caring about your kid. However, there are things that parents can do to reduce the risk of their child(ren) being sexually abused.
First, know the signs.
Physical signs:
Bleeding, bruises, or swelling in genital area
Bloody, torn, or stained underclothes
Difficulty walking or sitting
Frequent urinary or yeast infections
Pain, itching, or burning in genital area
Behavioral signs:
Changes in hygiene, such as refusing to bathe or bathing excessively
Develops phobias
Exhibits signs of depressionor post-traumatic stress disorder
Expresses suicidal thoughts, especially in adolescents
Has trouble in school, such as absences or drops in grades
Inappropriate sexual knowledge or behaviors
Nightmares or bed-wetting
Overly protective and concerned for siblings, or assumes a caretaker role
Returns to regressive behaviors, such as thumb sucking
Runs away from home or school
Shrinks away or seems threatened by physical contact
It's never too late to have these conversations.
Teach your child about boundaries. Let your child know that no one has the right to touch them or make them feel uncomfortable — this includes hugs from grandparents or even tickling from mom or dad. It is important to let your child know that their body is their own. Just as importantly, remind your child that they do not have the right to touch someone else if that person does not want to be touched.
Teach your child how to talk about their bodies. From an early age, teach your child the names of their body parts. Teaching a child these words gives them the ability to come to you when something is wrong. Learn more about talking to children about sexual assault.
Be available. Set time aside to spend with your child where they have your undivided attention. Let your child know that they can come to you if they have questions or if someone is talking to them in a way that makes them feel uncomfortable. If they do come to you with questions or concerns, follow through on your word and make the time to talk.
Let them know they won't get in trouble. Many perpetrators use secret-keeping or threats as a way of keeping children quiet about abuse. Remind your child frequently that they will not get in trouble for talking to you, no matter what they need to say. When they do come to you, follow through on this promise and avoid punishing them for speaking up.
Give them the chance to raise new topics. Sometimes asking direct questions like, "Did you have fun?" and "Was it a good time?" won't give you the answers you need. Give your child a chance to bring up their own concerns or ideas by asking open-ended questions like "Is there anything else you wanted to talk about?"
https://truenorththerapylouisville.com/wp-content/uploads/2019/06/child.jpg
533
800
Jennifer Kendrick
https://truenorththerapylouisville.com/wp-content/uploads/2022/08/True_North_Logo_2022-1-1-277x300.png
Jennifer Kendrick
2019-06-04 09:30:08
2019-05-30 16:14:59
Things We Don't Talk About: Child Abuse