"Everything in the Universe ages." Leonard Hayflick
So, why should we be any different? 
The real question isn't, are we aging, but how are we aging? We have one body. There are no second chances or replacements. The way that you take care of your body now will most likely determine if you have a long and healthy life. 
Here is what I tell my clients: "The sooner you become more health conscious, the more likely you'll live a long and healthy life."
I want to help in this process. I'll be providing blogs over the next 12 months to inform you and challenge you to become more health conscious now. After all, the sooner the better, right?
Here are the topics that I will cover:
The Healthy Aging Brain

Healthy Aging and Sleep

Recovery and Resiliency
Stability and Mobility
What is Senior fitness?
Stress
Aging and Depression
Complex Grief
Good Genes vs. Bad Habits?
Aging Gracefully
Aging and Muscle Mass
Things you can do: Annual Checkups
Healthy Aging and Your Teeth
Your Colon
Healthy Gut
Fasting for Healthy Aging
Exercise for Healthy Aging
Sugar
Healthy Aging and Paleo Lifestyle
Lose the Extra Pounds
Body Composition: You need a little extra body fat.
Blue Zones
Retirement
Divesting Yourself
The End is Part of the Journey
Hiking for Healthy Aging
Silverstrong @True North
Healthy Aging and Mental Health
Healthy Aging and Goal Setting
Here are some of the books I'm going to review:
📚   Lifespan: Why we Age –And Why We Don't Have To, by David Sinclair
📚  Healthy Aging: A Lifelong Guide to Your Well-Being, by Andrew Weil
📚  Enlightened Aging: Building Resilience for a Long, Active Life, by Eric Larson, M.D.
📚  Borrowed Time: The Science of How and Why We Age, by Sue Armstrong
📚  Fitness over Fifty, by the National Institute on Aging
📚  Successful Aging, by John Wallis
📚  The Healthy Aging Brain, by Louis Cozolino
…Lots and lots more!
And I'm going to introduce you to some fantastic podcasts:
🎙️  "Live Long and Master Aging," by Peter Bowes
🎙️  "Anti-Aging Hacks," by Faraz Khan
So, fasten your seatbelts. I can't wait to share some life-changing blogs!!!!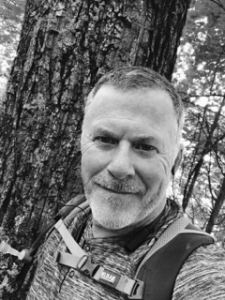 Mark Neese, LCSW, BCBA is the co-founder and co-owner of True North Counseling. Mark has been in the health profession for over 40 years. For the past decade, he has developed tools to work with Senior Adults and started SilverStrong as a program of True North Counseling to address their needs.  Mark is a Certified Personal Trainer with The American Council on Exercise (ACE), a Senior Fitness and Functional Aging Specialist with ACE, he has a specialty in Weight Management from ACE, and has a certification in Holistic Nutrition from the American Fitness Professionals Association. 
Click here to contact Mark or see more entries in the ongoing Healthy Aging Series here. 
https://truenorththerapylouisville.com/wp-content/uploads/2022/05/IMG_0423-scaled.jpg
1920
2560
True North Counseling
https://truenorthteentherapylouisville.com/wp-content/uploads/2018/07/logo-300x100.png
True North Counseling
2022-05-13 08:30:35
2022-05-11 20:07:48
Healthy Aging Series: Introduction