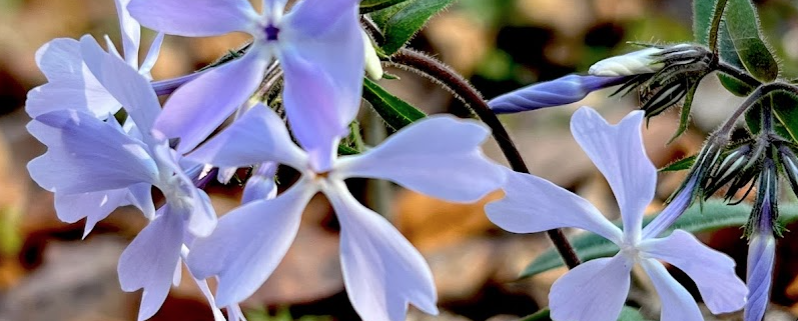 Living Is Dying, Or Is It The Other Way Around? (Part 2) | Healthy Aging Series: Part 7
I was in the hospital room with my mother when she died. It was just Mom and me. Her death was a little unexpected because she had been in very good health. I honestly don't know what caused her death. It had something to do with an infection, but maybe it was congestive heart failure. I feel a little guilty that I don't know the exact cause. She was doing well, and then she got sick, and then, three weeks later she was gone. It wasn't traumatic, like suicide or an accident. I would say it was peaceful, but was it really that unexpected? She was eighty-seven after all. Same with my father. He died at eighty-two. Who didn't see that coming? He had smoked most of his life and had been diagnosed with emphysema, and later with COPD. He had been on oxygen for probably a year, maybe longer. He told us that he wanted to be cremated because the thought of being in an enclosed, confined place made him feel panicky.  Even now, my heart goes out to him.
Because I lived a hundred miles from my mother, her death feels like those videos on social media that you see when you're scrolling through your newsfeed.  I remember it as a series of video snippets..
Snippet 1: 
I see her sitting in her recliner, watching Bill O'Reilly. She tells us she has an appointment with her doctor this week. A problem with her heartbeat, she tells us. 
Snippet 2:
I see Mom in the hospital bed. Family members gathered around. Visiting with my sons, Derrick in person and Trevor by Facetime. 
Snippet 3:
I see the southern Indiana landscape passing as I drive from Louisville to Evansville to spend time with her.
Snippet 4:
A few days before her death, I see the family gathering around her again as the doctor examines her. There is concern on everybody's face. 
She's moved to the hospice ward.
Snippet 5:
My oldest brother calls me on a Wednesday afternoon and tells me that Mom isn't going to make it through the night.
Snippet 6:
I see the sign on Interstate 64 telling me that I'm now leaving the Hoosier National Forest. Later, I take the exit to Evansville.
I arrive at the hospital and enter a hospice waiting room. It's full of siblings, nephews, and nieces. All told, Mom and Dad had over fifty grand and great-grandchildren. They were there to spend a few moments with Mom. One of my sisters suggests that I sit with Mom for a while. 
The lights in her room have been dimmed. She's lying there, breathing peacefully. Her red hair is no longer red. No more twinkle in those blue eyes. The frail exterior belies her strong interior. She looks as if she has just completed a half-marathon. 
In that fading frame was the woman that bore 12 children, endured my father's big ideas, to include two farms, a horse stable, and a strip club. In that frame was the dim light that guided us to adulthood. 
I sit in the chair and take my mom's hand and I said, "Mom, it's Kimmer, I'm her." No one called me that but Mom. I was born Kimberly Mark Neese. For reasons that I do not want to explain, I changed my name to Mark Kimberly Neese. I spoke with Mom and Dad when I changed my name. I explained my reasons. They were so gracious. Having said that, my parents never called 'Mark.' It was either 'Kimberly,' or 'Kimmer."
I hold her hand and in that dimly lit room, on a cold, rainy October evening, my mother stops breathing. 
She had been there for me at my Baptism and First Communion, my two hospitalizations, and had been there to witness my older brother Timmy drag me home, half-frozen during a winter storm. 
She had been there for me to shoo away Feezoff, the hermit that lived adjacent to our property, when he accused us of shooting one of his dogs. 
She had been there for me, sitting in that theater, as we watched Sound of Music for the 5th time. 
She had been there for me, and she stayed up with me, just me, to watch the first man land on the moon. 
She had also been there to smack me for being, in her words, a brat, when I demanded that we watch something other than the coverage of Robert Kennedy's assassination. 
She had been there for me when I enlisted in the Air Force. She had been there when I went to Bible College in Portland, Oregon. She had been there for me when I moved to Louisville to attend Seminary. And she was there for me when I divorced. 
From the very beginning, she had been there for me, even to witness my first breath.
And now, I was there for her to witness her last. 
I went to the nurse's station and let them know that Mom was gone. I asked them to tell the rest of the family. I couldn't. 
We gathered around her and baptized her with our tears. No one requested a prayer, because nothing could have solemnize a life that was pure.  While they prepared her body to be taken away, we gathered in the hall and began making plans for the funeral service. The sadness diminished ever so slightly as we began living our lives the way that Mom would have wanted them lived. 
In those moments, Mom was being resurrected and becoming the reference point between us and everything else.
This is part seven in the Healthy Aging Series, written by Mark Neese, LCSW, BCBA. To see more entries in this series, click here.
https://truenorththerapylouisville.com/wp-content/uploads/2022/05/Screen-Shot-2022-05-11-at-4.31.52-PM.png
700
798
Mark Neese
https://truenorththerapylouisville.com/wp-content/uploads/2022/08/True_North_Logo_2022-1-1-277x300.png
Mark Neese
2022-06-27 07:23:50
2022-08-24 17:03:09
Living Is Dying, Or Is It The Other Way Around? (Part 2) | Healthy Aging Series: Part 7