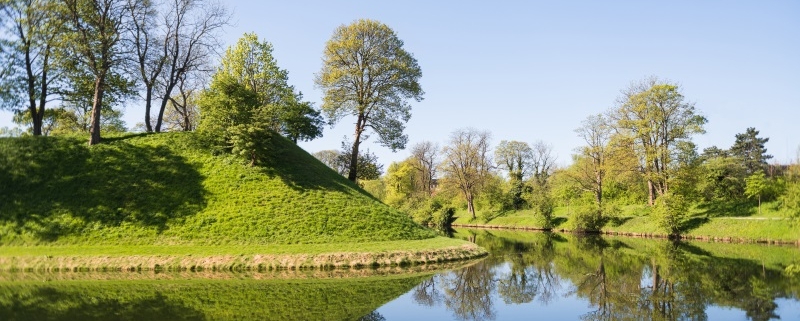 Friday Waypoints – 05/17/19
Mark Neese is back with another Friday Waypoints blog post. On this weeks Friday Waypoints, Mark discusses how drugs cause parents to abandon their children, why the internet is a dangerous place for teens, and he revisits The Parklands of Floyd Forks. Mark discusses his previous visit to The Parklands of Floyd Forks, a hidden gem in Louisville, KY, in his Friday Waypoints on 5/10.
Drugs and Parents that Abandon Their Kids
I've been working with families for about 25 years. My early career was working in the rural counties surrounding Louisville. The families that I worked with were struggling with poverty and at times intellectual disabilities. It was challenging and rewarding. Every now and then I run into one of the family members that I worked with and it is very gratifying to see them doing well these many years later.
Today things are different. I have never witnessed an epidemic as I have today: parents abandoning their children because of drugs. This past weekend was Mother's Day and two of the teens that I work with wanted to call and talk with their mothers but were unable to contact them because they were both AWOL. Both mothers are semi-homeless and have serious drug problems. To compound the problem, one of the teens witnessed his father being taken away in an ambulance because of a suspected overdose, on the very same day. Not such a "Happy Mother's Day."
Meditating in The Parklands of Floyds Fork (Reprise)
I was back at the Parklands yesterday to visit the Moss Gibbs Woodland Gardens. It is the gem of the new park system. It's beautiful, and quiet, and I anticipate spending many of my mornings there. I'm practicing Mindfulness and using guided meditations by Donald Seigel. For those interested in learning more you can visit his website for free meditation downloads: http://www.mindfulness-solution.com.
The meditation that I used yesterday while sitting in the midst of the garden was one that focused on self-compassion. During this meditation you focus on the phrases: "May I be happy, may I be healthy, may I live at ease," or "May I be safe, may I be at peace, may I be free from suffering." You can do this while driving, walking or sitting in a quiet place in your home. The Woodland Garden offers a place to sit quietly and listen to the Towhees, wrens and Cardinals. It offers a place to be part of a forest.
The Internet is a Dangerous Place for Teens
I am working with a Teen that was nearly swallowed up by Internet. Her mother saved her. It started with the website, "Wattpad." This is a social storytelling platform. It ended with her sending pictures of herself to perfect strangers through a group on Instagram: #ddlg. She was being groomed for something dangerous and evil.
These are adult sites and 13-year olds should not be on them! She had no clue what she was getting into.
Parents, monitor your teenagers on the internet. There are predators that will take advantage of their innocence and take it from them!
Quote I'm Pondering
"Your smile and your laughter lit my whole world."
― Ranata Suzuki
https://truenorththerapylouisville.com/wp-content/uploads/2019/05/Friday-Waypoints.jpg
534
800
Mark Neese
https://truenorththerapylouisville.com/wp-content/uploads/2022/08/True_North_Logo_2022-1-1-277x300.png
Mark Neese
2019-05-17 15:56:14
2022-08-24 17:14:00
Friday Waypoints – 05/17/19