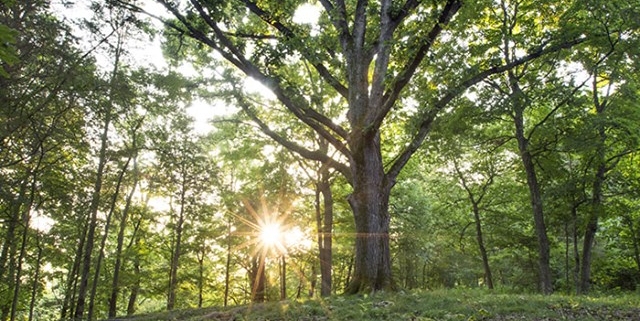 Friday Waypoints- 5/10/19
Mindfulness and Teens
I confess. I'm a novice in Mindfulness practices. I've practiced a "Zen" lifestyle for many, many years. That has involved a lifestyle that "simply experiences" rather than analyzes events and people in my life. It has involved utilizing my "peripheral vision," something akin to intuition to navigate the journey that I'm on.
I haven't been much of a meditator. I do a lot of thinking and ruminating while I hike, and I love that experience, but sitting in a chair and quieting my mind just never took. Through the years, however, Mindfulness has evolved and become so much more than meditation.
More recently, Mindfulness has become a clinical intervention and this past week I was able to introduce two very anxious teens to the practice. They both reported feeling better. I hope to give them skills and tools that help them well into adulthood.
The Parklands of Floyds Fork
I lived in Portland, Oregon many years ago while I attended college and was very impressed with their park system. I left there thinking that I would never experience that same commitment to parks again.
Today, I'm attending the opening of the Woodland Garden in the Broad Run section of the Parklands. I have had some sneak peeks and it is a wonderful place. When each section of the Parklands opened, I said, "This is my favorite section of the park," until the next section opened. I'm in one of the Parks every week. I hike the trails, walk the Loop Path, and ride my bicycle and find solace there. The Parklands heal my mind and my body.
The Woodland Garden is going to be my new "Mindfulness Place," for doing Forest Therapy.
Kids Don't Feel Safe, and It's Taking Its Toll
Another school shooting happened this week. It barely made the news. Perhaps the media is becoming numbed to these shootings. What a horrible, tragic, and sad event!!
Our children are being killed, and across the country others are being severely traumatized. I was listening to the stories that they were telling about this last shooting in Colorado. A 12-year old picked up a bat in the midst of the shooting and was ready to lead the charge against the shooters. My heart goes out to every child in that school and every 6th grader that feels that they have to defend themselves because the adults somehow failed them. I don't have any simple answers to prevent future shootings, but I know that these children are being scarred and injured in ways that will change them forever. What will heal them and help them is talking about the trauma in a safe place with a trusted adult who cares for them and has the caring skills to mend their emotional wounds.
https://truenorththerapylouisville.com/wp-content/uploads/2019/05/parklands.jpg
960
640
Mark Neese
https://truenorththerapylouisville.com/wp-content/uploads/2022/08/True_North_Logo_2022-1-1-277x300.png
Mark Neese
2019-05-10 13:45:10
2022-08-24 17:14:00
Friday Waypoints- 5/10/19