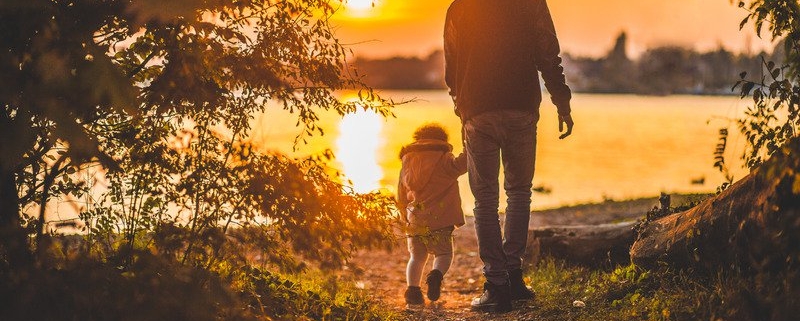 How to Tell Children About Divorce
While more than 90% of people marry by the age of 50, it's fairly common knowledge that 40 to 50 percent of first marriages end in divorce. (The statistics are much higher for subsequent marriages.) When a couple has children together, there is an added layer of complexity when considering divorce. Here are 10 things to keep in mind when divorcing with children:
1. Remember that children have only their experience to refer to.
Depending on the age of your child(ren), you may have to explicitly tell them that the divorce is not their fault, nor is it their responsibility to fix it. Provide your children with age-appropriate explanations as to why you are divorcing/splitting up. Be careful about implications that may inadvertently occur. Just as we don't tell children that someone "went to sleep" when they have died so that children aren't afraid of going to sleep, we don't want to tell kids that mom and dad had an argument and are splitting up. That information may lead children to believe that if they have an argument with someone (including a parent!) they have to "break up."
2. Start your divorce as you mean to go on.
By this, I mean that one of the most difficult tasks you will have to do is to speak kindly of your child's other parent, so that they can continue to have a positive relationship with both of their parents. As you answer your children's questions, do not editorialize or share the seedier details of your breakup, regardless of how mature you believe your child to be. Focus on what will happen in the immediate future.
3. Have answers prepared to some of the most common questions.
Since divorce and separation are much more common now, children may have a point of reference when they are told about a divorce. They will probably want to know where they will live, what the visitation schedule might be, if they will attend the same school, and perhaps what will happen with the family pets if there are any. It's helpful to have as many answers to these questions as possible as you go in to the discussion.
4. Tread carefully when introducing new adults into your children's lives.
Step-parenting, even if it's from an adult who isn't married to the biological parent, is fraught with difficulties. (That's another post, for another day!) If at all possible, a parent's significant other should not be introduced until some commitment has been established between the adults.
5. Let kids be kids.
Keep kids out of adult problems. This means not discussing child support, any financial matters, the other parent's new partner, or the legalities of the divorce with a child. It's easy to forget that teenagers are still kids! Their brains are not quite finished developing, so while they may look like an adult, don't treat them as such. Give them access to information they need to know, but carefully consider it first.
6. Schedule team meetings.
Some of the best resources out there come from CoParenting International, which has the philosophy that "Divorce impacts children. Coparenting creates the life story to follow." They advocate, at minimum, once a month meetings to come together as parents to discuss important areas in your child(ren)'s life, and suggest checking in on the domains of school, friends, physical health, emotional health and spirituality. This is designed to get parents to stop seeing each other as "exes" or adversaries, and to start seeing each other as teammates in the game of raising healthy children.
7. Do your own work.
Splitting up, even when it's the healthiest thing for both parties to do, is hard. Aside from the financial and time considerations that may be newly-occurring, there is a change in the narrative of how we see ourselves. Switching from "we" to "me," and from partnered to single, is a challenge! Seek out therapy, join a support group, and/or find friends who can help you transition through this challenge. Your children will benefit.
8. Consider having a co-parenting contract.
This is especially helpful to go over before you tell your child(ren) about the split. There are lots of great templates. Personalize it and make it your own!
9. Remain committed to your children.
It saddens me when I see a parent "write off" their kids because of their challenges with their previous partner. If seeing your child's other parent at drop-offs is too difficult, consider having a third party (not anyone's relative) drop off and pick up the child(ren).
10. Remember the importance of a relationship.
A family I have worked with for quite some time does an amazing job of co-parenting together. One of the first things I observed about them was how the parents talked about each other—Mom referred to Dad as "child's father." When I mentioned that people usually say "my ex," Mom told me that "he isn't my He's her dad, and that's never going to change." I think it's lovely that she can acknowledge that while they no longer have a relationship, their child will always have a relationship with both her parents.
https://truenorththerapylouisville.com/wp-content/uploads/2019/03/divorce-blog.jpg
533
800
Jennifer Kendrick
https://truenorththerapylouisville.com/wp-content/uploads/2022/08/True_North_Logo_2022-1-1-277x300.png
Jennifer Kendrick
2019-04-02 09:30:02
2019-03-22 15:08:55
How to Tell Children About Divorce