Mark Neese, LCSW, BCBA
Co-Owner/Co-Founder
Mark has been in the helping profession for the past 40 years. This includes being a therapist and counselor.
Mark has spent the past decade developing tools to work with Senior Adults and started SilverStrong as a program of True North Counseling to address their needs. Mark is a Certified Personal Trainer with The American Council on Exercise (ACE). In addition, he is a Senior Fitness and Functional Aging Specialist with ACE. He has a specialty in Weight Management from ACE and has a certification in Holistic Nutrition from the American Fitness Professionals Association.
"I love my job!! I love helping people and their families! It's a wonderful experience helping teenagers and their families find peace.
I also have a passion for working with Senior Adults or Active Agers as I call them! I'm an Active Ager and I love sharing my experiences and studies with other Senior Adults!"
MY FAVORITE PLACES:
Cedar Ridge, Grand Canyon, Arizona
The Jefferson forest
Artist Way, Death Valley
Any Fourteener in Colorado
San Francisco
MY FAVORITE BOOKS:
Lonesome Dove, McMurtry
A Short History of Nearly Everything, Bryson
Harry Bosch Mystery Series, Connelly
The Obesity Code, Fung
Bob Arnot's Guide to Turning Back the Clock
Hank Buckwalter, LCSW, Executive Director
Principal Clinician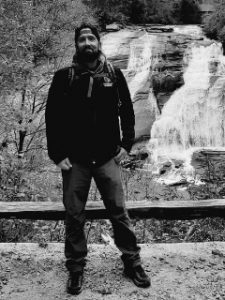 Hank has experience empowering various populations throughout his 8+ years working in mental health. This includes working with teens, adults, individuals with developmental/intellectual disabilities, families, and brain injury survivors while implementing Evidence-Based Practices.
"I love how I'm able to make a difference in the lives of people that need and ask for help. I also highly enjoy meeting and working with individuals in order to improve their lives so they can flourish and reach their potential. The dynamic is amazing and no day is the same!"
MY FAVORITES:
Book: The Lord of the Rings Series
Album: Pink Floyd's Pulse
Hero: My Grandfather, Bud Lomell
Superhero: Wolverine
MORE ABOUT ME:
My Interests: Many!
My Superpower: The ability to do household chores.
Jennifer Schinke Kendrick, Clinical Director
Licensed Clinical Social Worker, Indiana
Licensed Marriage and Family Therapist, Kentucky

Jennifer Kendrick has been in the helping profession for almost 20 years. From her first job assisting asylum- and refugee-seekers, to her time working with people who experience domestic violence and sexual assault, to her current position working with people with disabilities as a behavioral therapist, Jennifer has used her experience as a licensed clinical social worker and licensed Marriage and Family Therapist to join with clients in helping them create "a life worth living." She supervises both social workers and MFTs in Kentucky and Indiana. Jennifer is also a grief doula with specialized training in pregnancy and infant loss.
"I love earning the right to be influential in people's lives and watching them create amazing, lasting change! Being a witness to growth in therapy is a remarkable privilege, and I'm so thankful that I get to do it every day."
MY FAVORITES:
Book: The Poisonwood Bible by Barbara Kingsolver
Book: Tell Me Lies by Jennifer Crusie
Album: Joni Mitchell's Blue
Place: St. Kitts & Nevis
WHY YOU WANT ME ON YOUR TRIVIA TEAM:
I have an endless supply of facts about medical history and female superheroes! Sometimes, both topics together!
Meredith Edelen, Marriage and Family Therapy Associate, LSW
Marriage and Family Therapy Associate, Kentucky
Clinical Social Worker in Kentucky
Licensed Social Worker in Indiana

Meredith is a Marriage and Family Therapist Associate and Certified Social Worker in the state of Kentucky. Currently working towards her LMFT and LCSW. She earned her Master of Science in Couple and Family Therapy and a Master of Science of Social Work at the University of Louisville.
As a welcoming, empathic, curious and strengths focused psychotherapist, Meredith believes everyone needs a collaborative and safe space.
Meredith has experience providing compassionate and evidence-based therapy services to individuals, couples and families with a variety of backgrounds and ages ranging from 3-70.
"Therapy is my passion. I love what I do and that is because of clients like YOU! Showing up to therapy is not always easy, but I am here to help. You are not alone, definitely not in my therapy room."
WHAT BRINGS ME JOY:
The lake and sunshine! I was introduced to Nolin Lake in Leitchfield, Kentucky at 4 weeks old and spend most weekends there enjoying family time.
My pups! Milo is a Mini Aussiedoodle, in the process of becoming a therapy dog – to join his mama at work! Wrigley is a Boxer who enjoys sleeping and cuddling.
Family! I am blessed with a large and close family. Two wonderful parents, three older brothers, three sister in laws, one beautiful human niece, two furry nieces and four furry nephews.
MORE ABOUT ME:
My undergraduate degree is in Creative Advertising!
Brene Brown is my idol.
Erin Hightower
LCSW, Marriage & Family Therapy Associate
Licensed Clinical Social Worker – Kentucky & Indiana
Marriage & Family Therapy Associate – Kentucky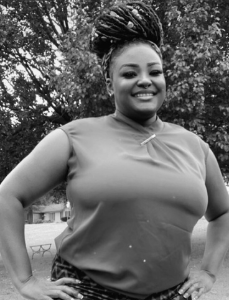 Erin has over 10 years of experience in the field of mental health, earning a Master's of Science in Social work with a specialization in Marriage and Family therapy from the University of Louisville.  Her undergraduate background is in psychology and Pan-African Studies. She enjoys working with individuals, beginning at age 12 into adulthood, as well as couples and families; supporting and collaborating with clients through the challenges of life.
Erin is passionate about client empowerment, taking a strengths-based approach to person-centered therapy. She specializes in adolescent counseling, racial trauma, religious trauma/conflict, 'at-risk' populations, substance use recovery counseling, and lifestyle and professional planning and guidance. Other treatment areas include anxiety, depression, trauma/PTSD, grief, self-esteem and boundary issues, personality disorders, bipolar disorder, single parenting, and domestic/intimate partner violence.
"My goal is the help each client to reach the highest and best version of themselves through empowerment, healing, and evidence-based practices."
My Favorites Things:
Travel! My favorite hobby is collecting stamps in my passport! I love exploring other countries and cultures. Travel is the one of greatest educators.
Family Time! I come from a large family so I love getting together for Sunday dinners and family gatherings. I am mom to a teenage son and a fur baby girl.
Hair & Beauty! I've been licensed as a cosmetologist for over 15 years and I utilize those skills as another avenue for helping clients become the best version of themselves!
Sharonda Tunstull, LCSW
Associate Clinician 

Sharonda has mentored and worked with children, teens, and their families from various backgrounds for over 7 years. Sharonda has instructed parenting classes and led motivational groups with teens and young adults. She currently works with adolescents with developmental and intellectual disabilities who struggle in the classroom setting as well as outside. Sharonda is presently pursuing her Master's in Social Work.
"I love helping people find their true purpose in life so they can reach their full potential. To see someone grow and soar because of the hard work and dedication they've put in brightens my day."
MY FAVORITES:
Book: The Bluest Eye by Toni Morrison
Song: Clean by Natalie Grant
Activity: Reading and Attending Concerts
Animal: Giraffe
Place: Starbucks
Patrice Elmore, MSW
Associate Clinician 

Patrice has worked with children of all ages and their families over the last 6 years in various settings. She has worked in before-and-after-school programs, summer camps, and most recently a transitional shelter as a child and family advocate. Through these opportunities, she has gained experience in mentoring, facilitating groups, and planning activities.
"I want to become a therapist because providing individuals with resources to become the best version of themselves as well as being a friendly face along the journey is more rewarding than any salary."
"I love working with people especially in this field because I enjoy being a part of a person's story, even if it is only for a brief moment. And, while professionals may hold a wealth of knowledge, there is a lot that can be learned from people we work with!"
MY FAVORITES:
Book: Room by Emma Donoghue
Animal: Turtles
Activity: Traveling
Food: Spaghetti
Album: Jackson 5 Christmas Album
Amanda Velez, LMFT
Associate Clinician 
Amanda is a Licensed Marriage and Family Therapist and has provided behavioral support and mental healthcare to the Kentuckiana community for 4 years. While Amanda's educational background is in Social Work and Couples and Family Therapy, she has a post-graduate specialization in Anxiety Disorders and OCD. Amanda has a wide range of clinical experience that includes working with survivors of domestic abuse and sexual assault, adjustment disorders, grief and loss, anxiety disorders and OCD, marital dissatisfaction, and family matters.
Amanda enjoys providing person-centered, compassionate care for children and adults and believes deeply in helping individuals achieve their personal goals. Amanda's approach to mental healthcare is humanistic, focusing on the person's inherent worth, strengths, and aspirations.
"Even as a young person, I've always known that I wanted to be a therapist. I've always wanted to help people to the best of my ability. It truly is a gift to be allowed to travel beside someone on their healing journey and witness the growth and change that lets a person fully live their life."
MY INTERESTS:
Cooking and baking — I make the BEST chocolate chip cookies
Gardening
Learning how to crochet
Snuggling with my cats
My Guilty Pleasure:
Binge-watching cooking shows and cheesy horror movies.
My Favorite Book:
The Book of Lost Things by John Connolly
Stephanie Barnes, MSSW, LCSW
Associate Clinician 
Stephanie received her Bachelor's in Psychology from Bellarmine University and her Master's in Social Work from U of L. A Louisville native, Stephanie has served populations in Indiana, Louisville, and South Central Kentucky, where she now resides.
Stephanie has practiced clinical social work for 5+ years and has worked with various presenting issues, such as anxiety, panic disorder, depression, PTSD/trauma, suicidal ideation/self-harm, severe mental illness, and relationship/family dysfunction.
Stephanie is offering telehealth therapy for individuals, couples and families.
My Hobbies and Interests:
Acting in local community theater
Co-hosting my podcast about mental health and social justice issues
Karaoke
My dog and cats
Going to live concerts, theater, and comedy shows
Rachel Eichberger 
Associate Clinician
Rachel has spent the past 8+ years advocating for individuals through awareness, coaching, and education. She continuously focuses her compassion and empathy for clients towards healing during times of uncertainty and trauma. As she transitions into the next phase of her career, she is excited to join with clients in exploring how their thoughts, emotions, and behaviors can drive growth and inspire change. Rachel's background includes working with survivors of sexual assault, trafficking, and abuse. She is passionate about providing individualized care for children, teens, and adults with diverse backgrounds.
"Throughout my career I've always been driven to help those around me through some of the toughest events in their lives. I am continuously inspired by clients and their resiliency. I believe everyone has strengths within themselves that can be brought to the surface and utilized to identify opportunities for change across thoughts, feelings, and actions." 
MY INTERESTS:
Traveling: I love exploring new places and meeting new people. I am always curious and looking for exciting, edgy experiences off the beaten path.

Cooking: I feel food is an amazing gateway to learn about cultures and share experiences, I feel relaxed and also energized when creating unique dishes to share.

Quality Time: I love blocking out time to spend with my friends and family so we can share a meal and lots of laughter.
My Favorites Right Now:
Books: Little Fires Everywhere, Celeste NG | Kitchen Confidential: Adventures in the Culinary Underbelly, Anthony Bourdain
Music Artists: Margo Price | Bruno Mars | Brandi Carlile | Queens of the Stone Age | Edith Piaf
Louisville Restaurants: Barcelona Bistro | La Bodeguita de Mima | Varanese | Tacos la Esperanza, a delicious food truck
Renita Hurrigan
Marriage and Family Therapy Intern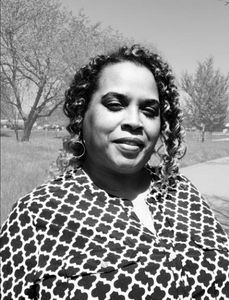 Renita is in the Couples and Family Therapy Program at the University of Louisville Kent School of Social Work and Family Sciences. She enjoys the simple things in life, like a beautiful sunset or a nice breeze. She aims to make the world a better place by helping people be the best versions of themselves. This work gives her a sense of purpose and a chance to connect with people that she would not otherwise experience.
Her motto is "Everyone can benefit from some good therapy".
Renita is dedicated to offering "good therapy" to help people Do the Necessary Work.
In her free time, she enjoys learning new things.
My Favorites Right Now:
Movie: Think Like a Man
Food: Snow crab and shrimp
Time of the Year: Fall & Winter
Exercise: Intermittent Walking
Song: Jireh
Therapy: Retail therapy
IN MY FREE TIME:
I enjoy earning new things about anything!