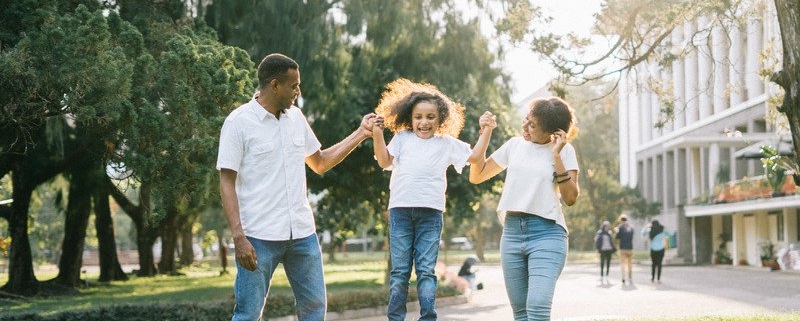 The Importance of Ritual in Family Life
Ritual is incredibly important in family life. Ritual helps tell all family members, "This is what our family considers important. This is who we are together." Often when we're talking about ritual, we think about religious or cultural observances, but ritual is broader than that. An Australian website suggests that rituals can be "things that no one but your family understands."
Hellos and Goodbyes
In my family growing up, my mom would kiss my palm, giving me a "kiss to save for later." This started because I had some separation anxiety when I first started going to school, but continued through the years because it made us feel connected. To this day, as I pull out of my parents' driveway, I sign "I love you" to them and they sign back at me.
Language
My cousin and her family refer to nursing a baby as "more." This apparently came from her mother, but no one remembers how or when that started! Similarly, my mom talks about "the Jack-In-The-Box effect," which is when so many little things going wrong and result in a melting down over something that seems small. It's not about the last thing before the meltdown; it's about the cumulative effects of lots of little things.
Events
Growing up, we went out to dinner probably once a month. After each dinner, no matter where we went, we always ended up at the bookstore where my sister and I were each allowed to get one book. Those are some of my favorite childhood memories.
Stories
Each year on our birthdays, my parents will tell us about the day we were born. As we got older, they also told us about the day they found out we would be joining the family. These stories made me feel incredibly loved and connected to my family, and it was great to learn new things each year as my parents elaborated. When family was visiting on our birthdays, they joined in the fun so we got to hear the stories from the viewpoints of our grandparents.
What rituals do you engage in with your family? What could you add to your family life that would bring a sense of connection, comfort and strengthen your family's values?
https://truenorththerapylouisville.com/wp-content/uploads/2019/03/family-blog.jpg
671
800
Jennifer Kendrick
https://truenorththerapylouisville.com/wp-content/uploads/2022/08/True_North_Logo_2022-1-1-277x300.png
Jennifer Kendrick
2019-03-26 09:30:06
2019-03-22 15:07:59
The Importance of Ritual in Family Life